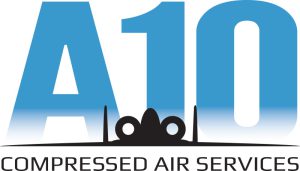 A-10 Compressed Air Services
712 Antioch Church Rd, Greenville, SC 29605
www.a10air.com
Jervey Inglesby, President
(864) 642-1528
Founded in 2015, A10 Compressed Air Services is a new breed of compressed air specialist, providing Atlas Copco air compressors, compressed air equipment and service to customers throughout South Carolina, including Greenville and the Upstate. Our mission is "close air support" – to serve our customers, our community and our environment with total care that leaves them in a better situation than when we arrived.
This kind of support requires quality, experience and commitment. At A10 Compressed Air Services, we've got all three. We're proud to offer a full line of Atlas Copco air compressors and compressed air equipment, the most reliable and sustainable products on the market. But more important than our high-quality equipment is our people. With more than 60 years of combined experience in compressed air services, our team has the skill to offer decisive, expert service that anticipates needs and provides consistent, committed care.

Cisco Air Systems
214 27th Street, Sacramento, CA. 95816
www.ciscoair.com
Ron Verlin, Vice President of Sales
Keith Berens, CASA Manager
(800) 813-6763
Cisco Air Systems is the Master Distributor for Ingersoll Rand industrial air compressors and Air Treatment products and CAM Technologies controls for Northern California and Nevada. Cisco has been providing industrial air compressor solutions since 1973. We provide parts, service, rentals, equipment, installations, air/energy audits, system controllers and more. We have the most industry experience and are the largest independent air compressor distributor in the region. We have helped hundreds of companies save millions of dollars by providing CASA services and system controllers. We improve compressed air systems by providing a more reliable and energy efficient system.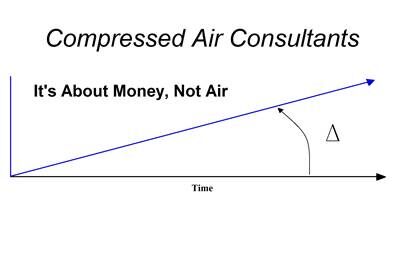 Compressed Air Consultants
417 East Blvd, Suite 204, Charlotte, NC 28203
www.loweraircost.com
Paul Edwards, Principal
(704) 376-2600
Mike Lenti, Principal
(803) 487-5752
Compressed Air Consultants provides compressed air engineering services to companies with systems of medium to high level complexity. They often participate in projects from cradle to grave. They have experts who perform audits, conduct detailed engineering, and manage projects to ensure that they are completed on time, on budget, while minimizing interruptions. Their ability to supply turn-key project management services allows them to prove their claim that "two thirds of the savings opportunity is on the demand side". Much like CAM, CAC is completely independent of compressor companies.

Lewis Systems
3702 Boren Drive, Greensboro, NC 27407
www.lewissystemsinc.com
Reggie Baird
(252) 407-1107
For more than 40 years, Lewis Systems & Service Co., Inc. has provided the highest quality air compressor and vacuum pump system products, parts and service in the southeast. With unsurpassed system design, installation and repair experience, 24/7 customer service and extensive parts inventories, we are always ready to support our customers. Lewis Systems focuses on an intelligent approach to compressed air and vacuum providing energy audits, compressor management systems and remote monitoring.

Process Air Designs, Inc.
11500 Northridge Dr. Evansville, IN 47720
Joe Fritch, President
(812) 455-7807
Process Air Designs, Inc. supports many large multi-national firms with multiple operations in North America. They market their air compressor knowledge by deploying their "engineering best practice",  a system solution approach. Their six-step process takes clients from defining needs (typically with an energy audit) through system commissioning. They also support the development of quality systems for monitoring & trending, as needed.
Quality Maintenance Services, Inc.
460 Depot Street, Suite 101, Franklin, NC 28734
[email protected]
Pete Stern, President
(828) 349-3007
Pete brings decades of application knowledge to energy audits in the south east US. As an independent auditor, Pete will provide system solution recommendations without regard to the brand of equipment in the building. Improvements in reliability, quality and efficiency may be the result of mechanical changes or the addition of automation control.
Compressed Air Technologies, Inc.
525 Galloway Circle Alabaster, AL 35007
[email protected]
Nick Dabbs, General Manager
(205) 685-8900
Compressed Air Technologies, Inc. employs highly-qualified personnel to sell and service a full line of compressors, vacuum pumps, air treatment products, control systems and specially engineered air solutions. They take a systems approach to their customers' compressed air systems, and perform energy audits to help their customers realize energy savings and increase equipment reliability. Often, their audits yield a 25-30% reduction in energy costs, with some customer sites realizing much higher savings. They gather data for customers before they need to make a decision on equipment changes, making this an informed decision that maximizes the return on investment.
Compressed Air Technologies provides parts and service on almost any make and model of compressed air equipment in the field today. Each service technician employed by CAT has multiple years of experience servicing the common brands of compressed air/vacuum equipment and can troubleshoot to provide solutions to service issues. They have over 25 factory-trained service technicians on staff throughout their region to meet customer needs. These technicians are trained to take the systems approach when they are working in a compressor room to make sure the system is running as efficiently and reliably as possible. Compressed Air Technologies' team members have been leaders in the Southeast U.S. compressed air industry for over 30 years. Their expertise will help to ensure that your compressed air system is running efficiently, while also giving you the peace of mind of maintaining your equipment's reliability.